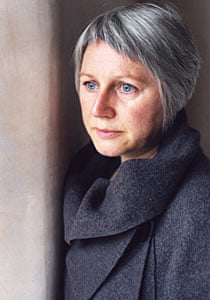 Elizabeth Fraser; pic from here
Some days ago, I was chatting with my friends River and Eucie about that poem by Patrizia Cavalli posted on Nemesys' blog. It is interesting to note, in our chatting, the connection between Patrizia Cavalli poetry and my previous post theme.
Judy: This morning in a blog I read a poem by Patrizia Cavalli
Eucie: Oh?
Judy: She talks about her feeling to be alone, yet not free… alone. That poem ends so:
"This is what the body is for:
you touch me or you don't touch me,
you hug me or walk away.
The rest is for the insane."
Eucie: Yes
River: A truth.
Judy: I commented it in that blog (sorry: it's in Italian language), saying I know it is true and I know that situation so much.
River: I always find such clarity and solidarity. When I read the words of another in poetry or prose and I relate I feel validated and not alone in my struggle and that is substantial.
Judy: That's why we read
River: Yes.
Eucie: It is!
Judy: Well… to read is similar to make love; it is as to touch another skin, another soul. That's what I need: to see another one to be myself
Eucie: You know you are not alone or crazy
Judy: Yes. And I in that way know I am my need. To be human is to be needy and that's much more evident for a woman.
Then, River shared that song by Massive Attack, Black milk. I did not know it and, to be honest, I do not like its music, but the lyric is beautiful and moving in its paradox (nevertheless, the title itself of the song is clearly a paradox):
You're not my eater
(…) Eat me
(…) Love you for God
As to say: do not bother me, do not get me only because we are together. Do it because there's Another, because there's a sense out from us in doing it.
Black Milk
Liz Fraser
You're not my eater
I'm not your food
Love you for God
Love you for the Mother
Eat me
In the space
Within my heart
Love you for God
Love you for the Mother
Mother fountain
Or live or not at all
The most level
Sunken chapel
Love you for God
Love you for the Mother
All's there to love
Only love